At Mentech, your company can get all models of iPhones repaired and serviced. If one or more employees have defective smartphones, your company or an employee can send or come to one of our stores with the devices.
Mentech is a partner of Apple. Our skilled ACiT-certified technicians therefore only carry out authorized repairs with exclusively original spare parts for all Apple products. Everything is approved by Apple. The iPhone is returned where it works exactly as it should, as if it came from the manufacturer itself.
With a repair at Mentech, as an authorized repairer, the warranty is retained by Apple.
At Mentech, your company has several options for submitting your devices:
Send the products by post and a completed case case document
Physical attendance in the store, see walk-in solution
Let Mentech pick up your devices at your location for DKK 375 per driven hour
Screen replacement
If stock is available, a repair can often be offered while you wait in the store or nearby. A screen repair typically takes up to 2-3 hours.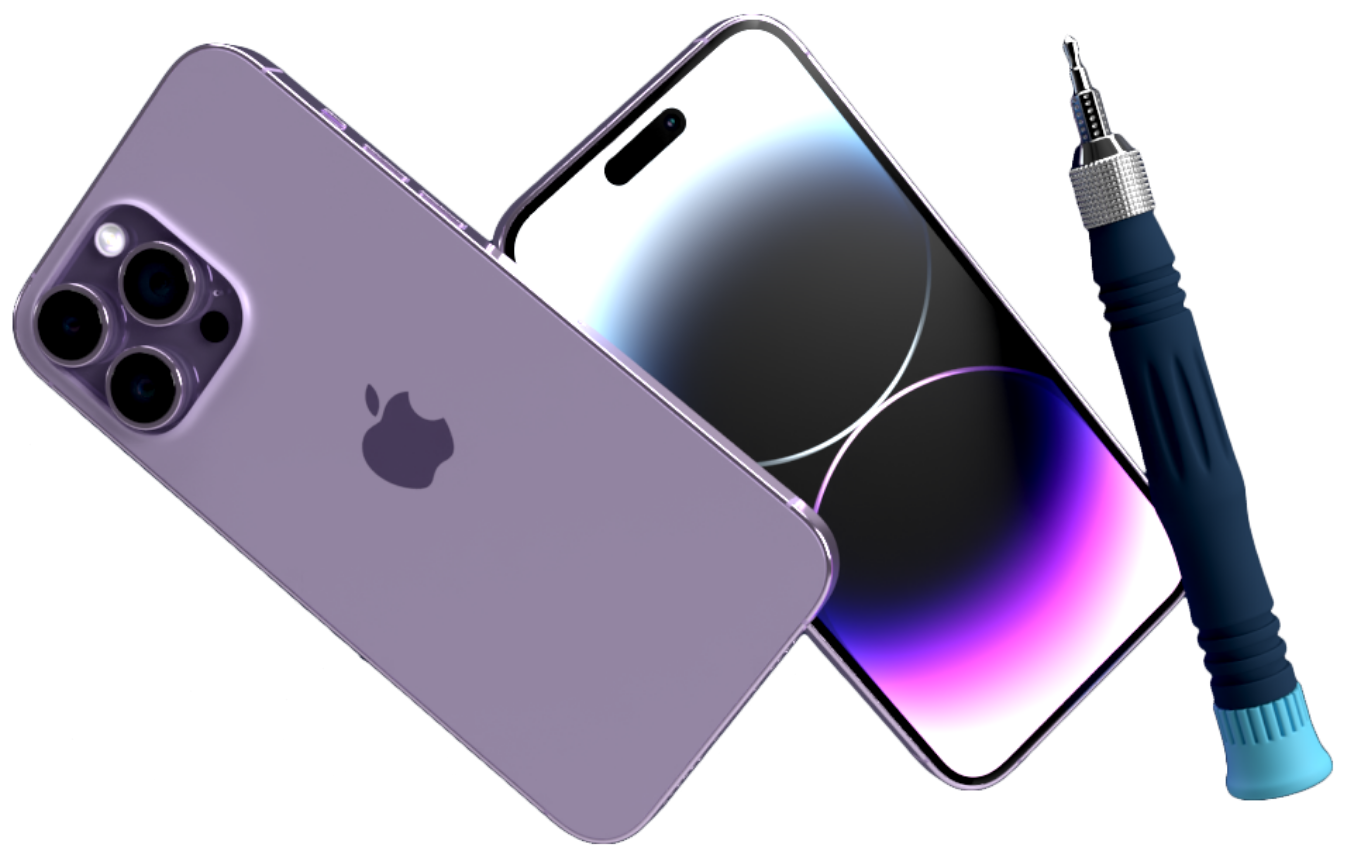 Mentech is one of the few Apple Premium Service Providers in the Nordic countries, and we can therefore perform repairs on your iPhone both within and outside of the warranty.
Our technicians are trained by Apple, so you can safely leave your Apple devices to us. We only use original Apple spare parts to perform Apple-certified repairs.
Before you submit your product for service, it is important that you deactivate 'Find My iPhone', otherwise, it will not be possible for us to service your product.
Create the case before arrival
Save time!
You can create a case before arrival. This saves your company time, and one of your employees can simply submit the device at the counter. Follow the link below and within a few minutes you will be one step closer to a functional device.