We are proud to be an authorized service partner for leading electronics brands. Our partnerships with these brands allow us to offer certified repairs that meet the highest standards of quality and expertise. As an authorized service center, we have access to the latest tools, spare parts, and technical knowledge necessary to perform repairs on electronics products from these brands. Our certificates confirm our ability to deliver professional and reliable repair services that uphold the brand's warranty and ensure that customers receive the best possible service experience. We are committed to maintaining our authorized status and continuing to deliver high-quality repairs in collaboration with our valued electronics partners. * The logos below display all the authorizations we have in different countries where we operate, and they may vary from country to country.
We are proud to partner with the majority of leading insurance companies in the industry to help them ensure seamless processes, fast claims processing times, and favorable conditions for all their customers. We work closely with our insurance partners to ensure a smooth and prompt insurance settlement in case of damage to their customers' electronics. Through our collaboration with insurance companies, we strive to deliver the best service, highest quality repairs, and fastest response time to their customers, so they can have confidence that their electronics are insured.
































We are pleased to present our partnerships with leading companies, where our offerings have been highlighted by executives in key positions. These experienced and influential professionals have expressed their confidence in our services and recommended us as a reliable partner. Their positive testimonials attest to our ability to deliver exceptional solutions and tailored offerings that meet the needs of even the most demanding businesses. We take pride in having built a solid reputation in the business community and look forward to continuing to deliver outstanding results in collaboration with our partner companies.
★★★★★
" Starting the collaboration with Mentech has been a pleasure and completely uncomplicated. We have been met with great insight and flexibility in the process, and a mindset of constantly prioritizing the needs of the customer – both the insurance company and the policyholders. "
Jesper Olsen & Tine Stabell-Jørgensen
Purchasing Manager & Team Leader, Alm Brand

★★★★★
" From the beginning of our collaboration, Mentech has shown tremendous willingness and flexibility in working towards a shared digital process for the repair of damaged electronic products. "
Emil Ziyanak
Department Manager, Alka
★★★★★
" Mentech has an absolutely fantastic mindset when it comes to handling customers, and it shines through in everything they do. In Mentech, we have found an extremely competent and professional partner, and we look forward to expanding our collaboration with them. "
Mia Franke Saugsted
Head of Administration, Lokal Forsikring
★★★★★
" Mentech always provides a professional, fast, and personalized service that we have been happy to utilize. It is our impression and hope that we will continue to use Mentech for many years to come. "
Tais Johansen
Category Manager, Scalepoint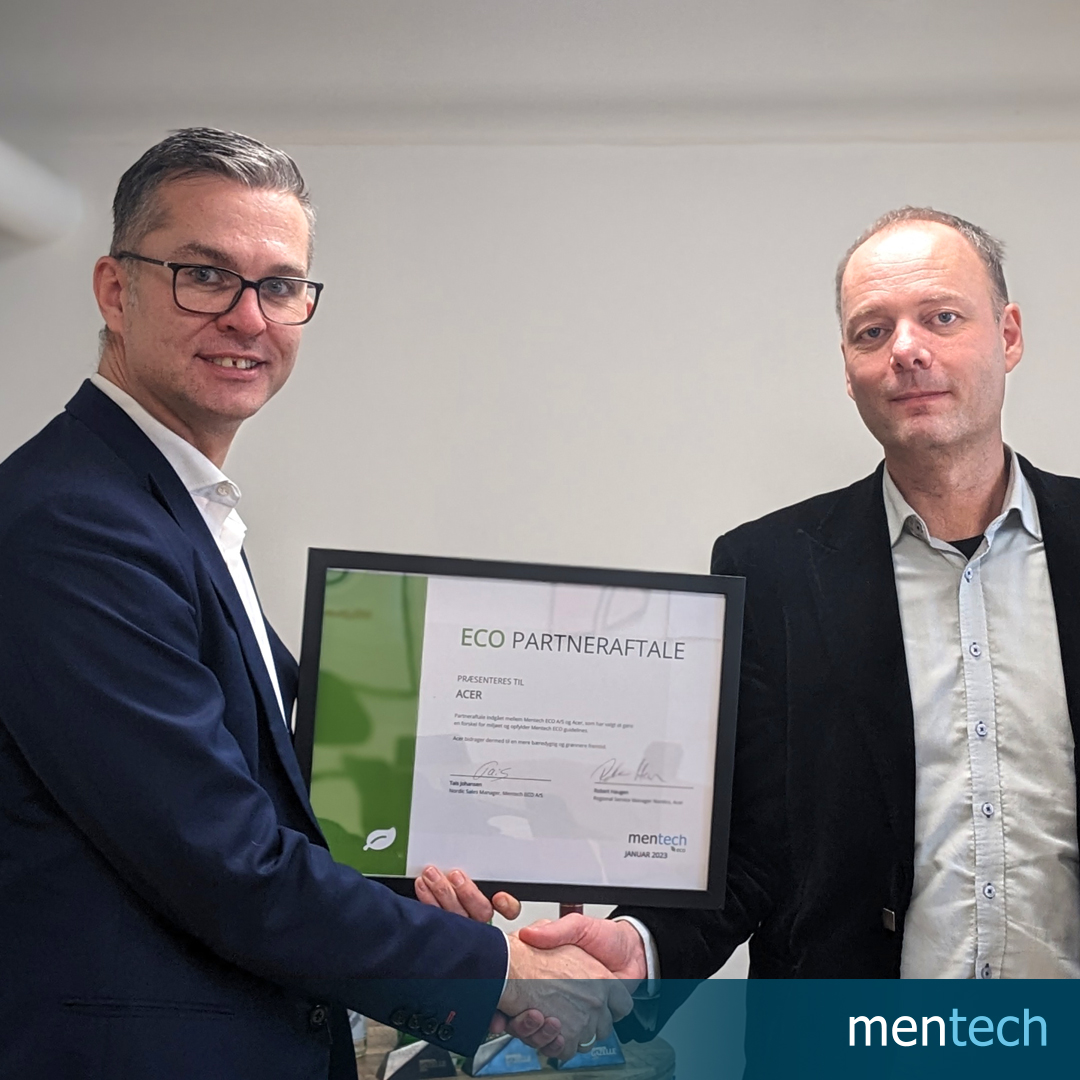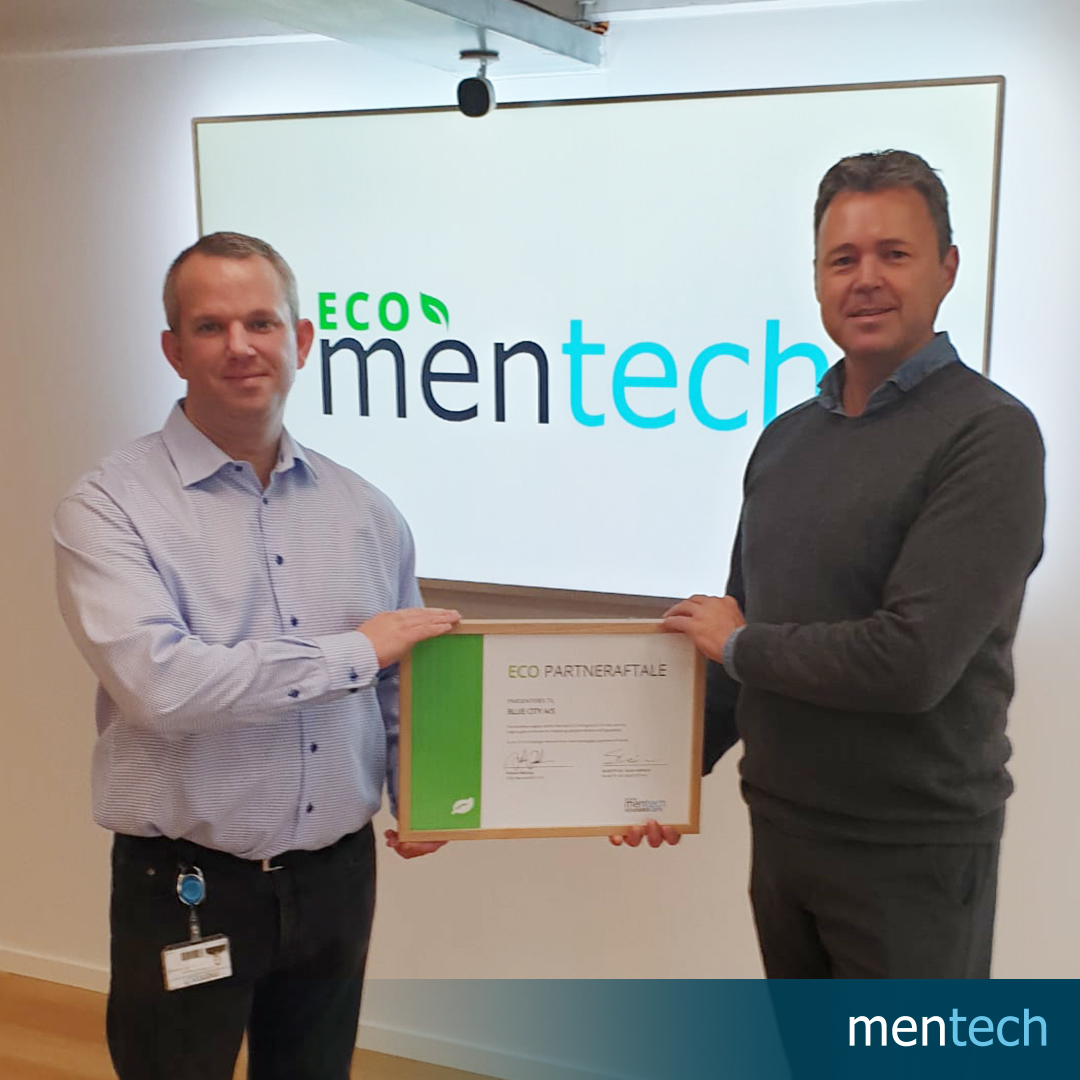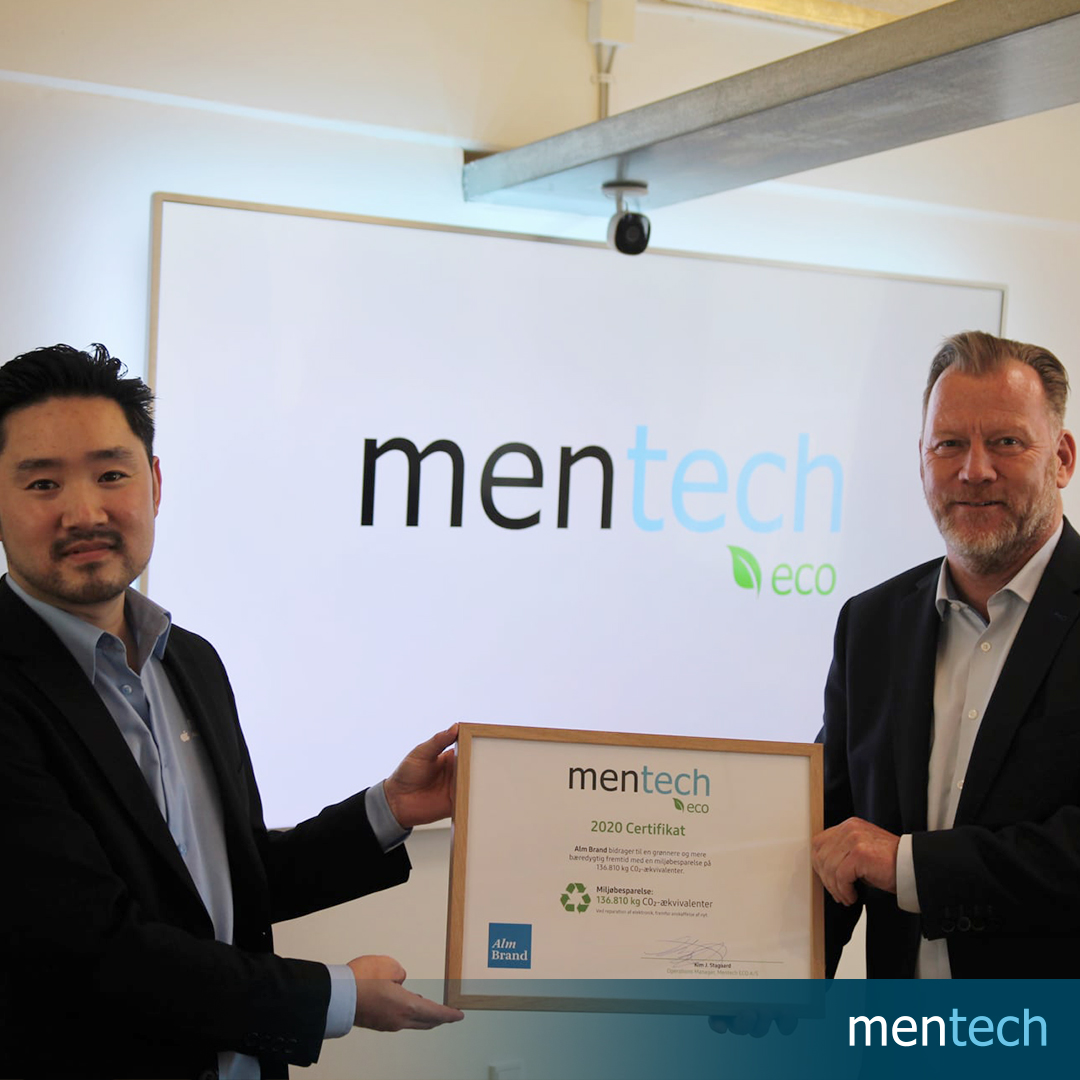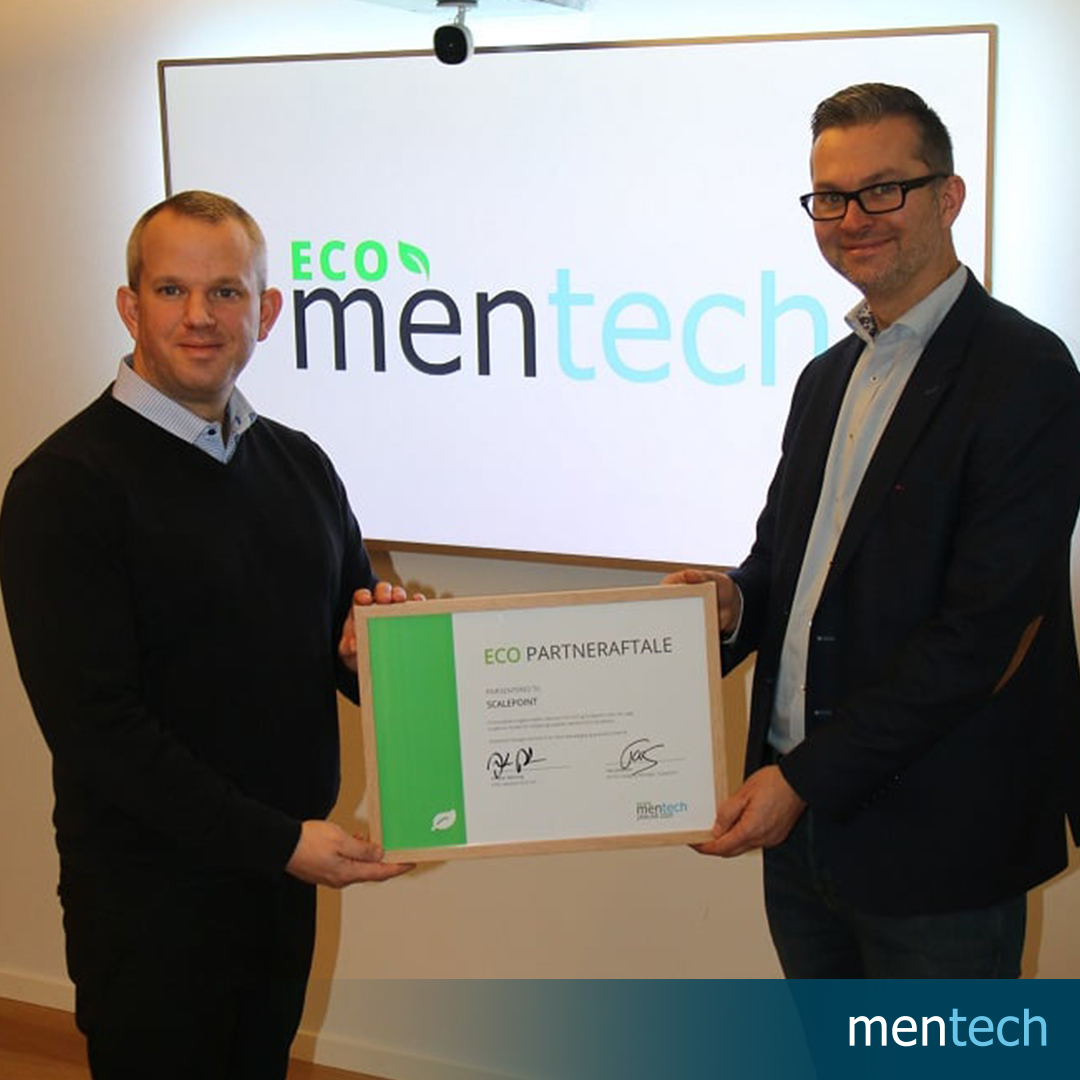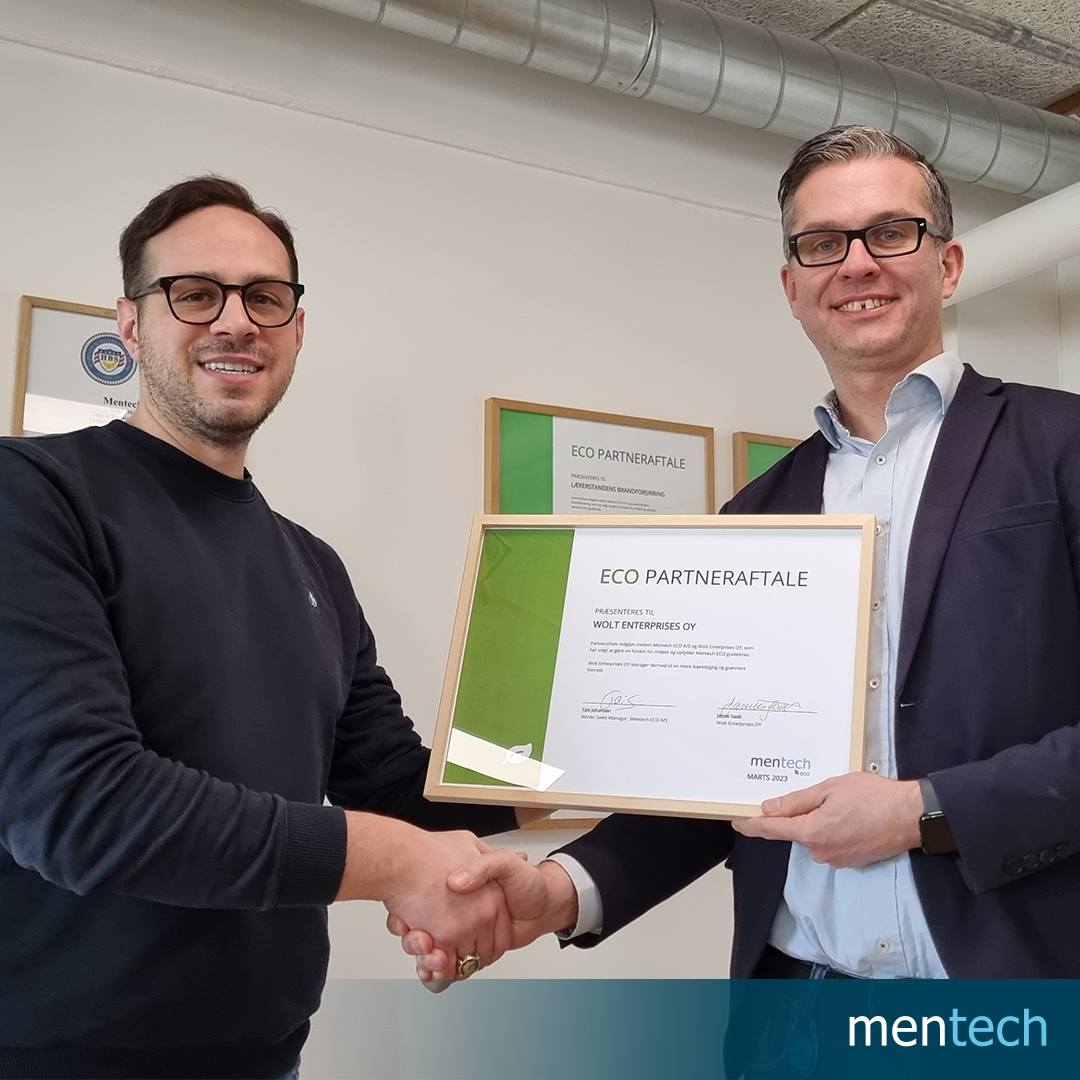 We are excited to present the Mentech ECO certificates, which showcase our collective green efforts with our partners. These certificates are signed by us and a leading representative from their company, symbolizing our shared commitment to environmental protection. We take pride in establishing partnerships with companies that share our vision of sustainability, and these certificates serve as tangible evidence of our joint endeavors. Together, we have achieved significant results in reducing CO2 emissions, improving resource efficiency, and promoting recycling and reuse. We are delighted to make a positive impact on the environment and look forward to continuing our green initiatives in collaboration with our partner organizations. Let's capture a press photo together to celebrate our shared environmental commitment and inspire others to join the green movement.
Do you want to make a difference?
Then contact us today and get started.