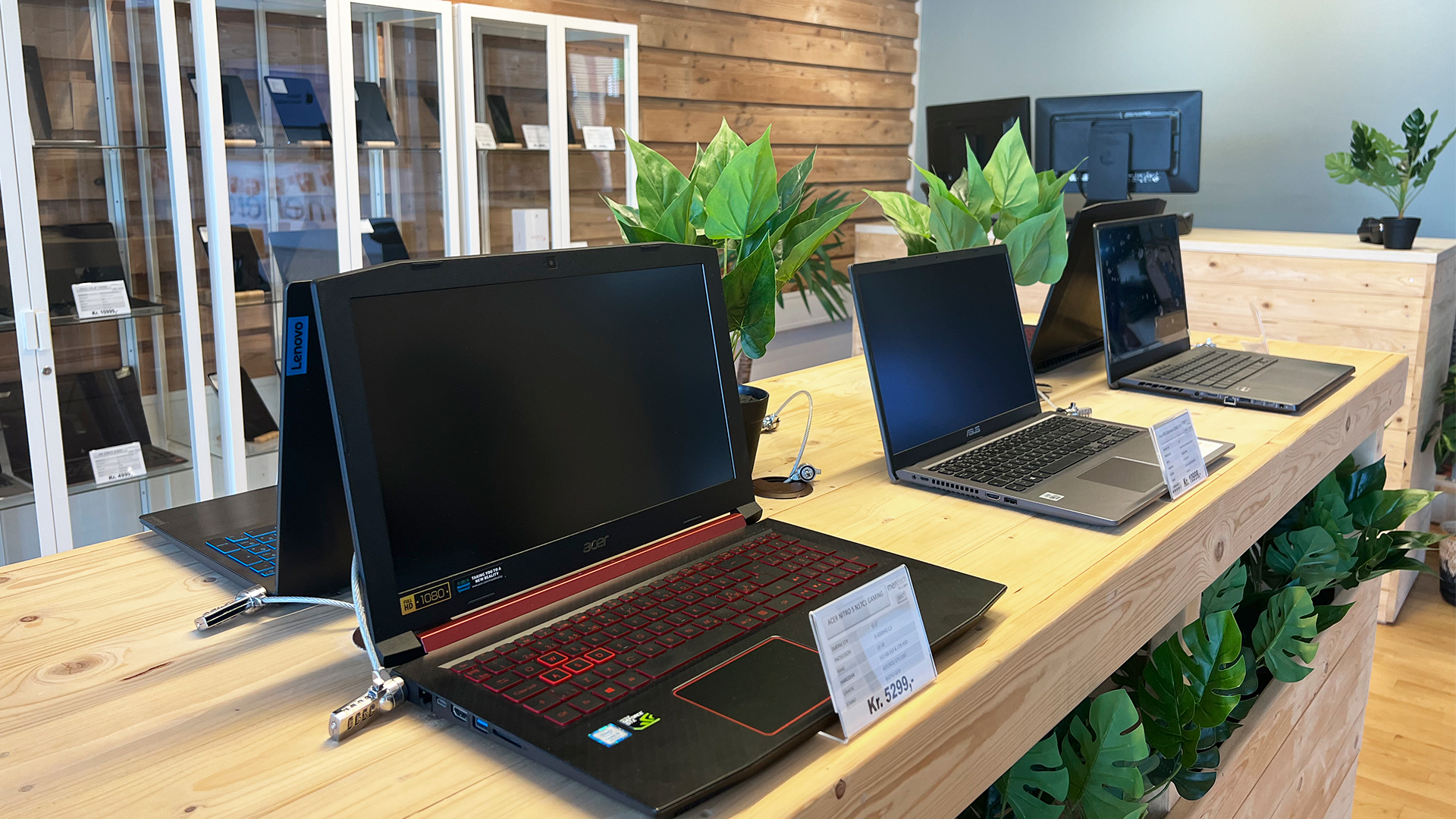 Mentech has stores located throughout the country where you can bring in your defective electronics to get them repaired, scrapped, or buy "new" recycled electronics. We offer repairs for all IT equipment regardless of brand or model. We have our headquarters in Glostrup and locations throughout the country such as Frederiksberg, Aarhus, Aalborg, Odense, Vejle, Sweden, and Norway.
We are authorized repairers and work with some of the world's leading brands in the world of technology. We work with brands such as Apple, Samsung, Huawei, Acer, Motorola, and Gorunner. This means that if you still have a warranty on your Apple or Samsung product, for example, you retain the warranty by getting repairs done with us. You wouldn't do that by getting repairs done at unauthorized places. We only repair with original parts and with the highest quality. So come into your nearest Mentech service workshop and get help with your electronics. Our accommodating customer service representatives and technicians are always ready to lend a helping hand.
Mentech's sustainable electronics store
At Mentech's headquarters in Glostrup, we have opened an environmentally friendly electronics store. That means that we sell authorized repaired electronics from the world's leading brands. Mentech repairs, services, and recycles a large amount of IT equipment from brands such as Apple, Samsung, Huawei, Motorola, Acer, Gorunner, and many more. We also have brands such as Asus, Lenovo, OnePlus, and much more. We often have a predominant selection of gaming equipment such as laptops, playstations, consoles, and more.
At Mentech, we do not want electronics to be discarded if they can be repaired into a fully functional product that others can enjoy. In our Mentech ECO Store, you can buy electronics from the world's leading brands at very competitive prices. Visit our store or our webshop and see if any of the products match what you need. The selection varies all the time based on the products we receive, whether they can be repaired and resold. So keep an eye on our shop so you can take advantage when your new environmentally friendly recycled electronics show up. Make a difference with Mentech in the fight for green transition.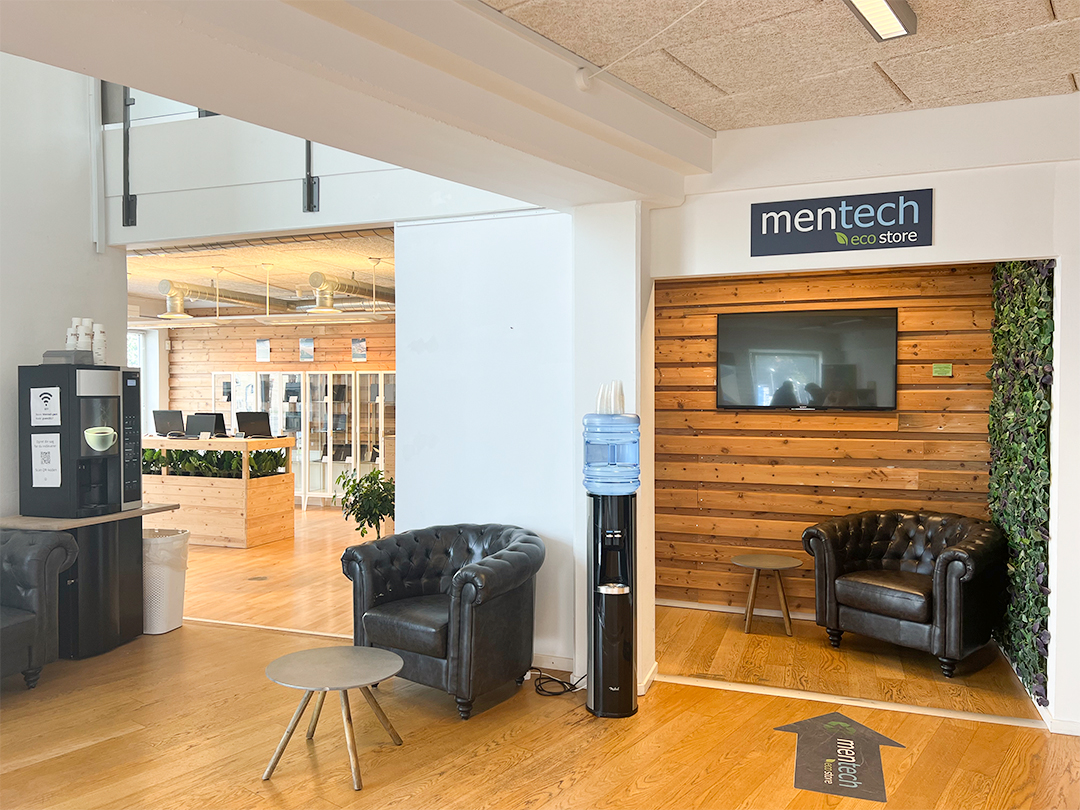 Mentech has its own bicycle workshop located in Glostrup. We are authorized OKAI service providers, the only ones in Denmark. This means that you can have your OKAI product repaired by us, authorized and within warranty. We offer a 2-year guarantee on all repairs. We repair and service all brands and models of bicycles, scooters, segways, etc.
See more about our Mentech Bikes services here.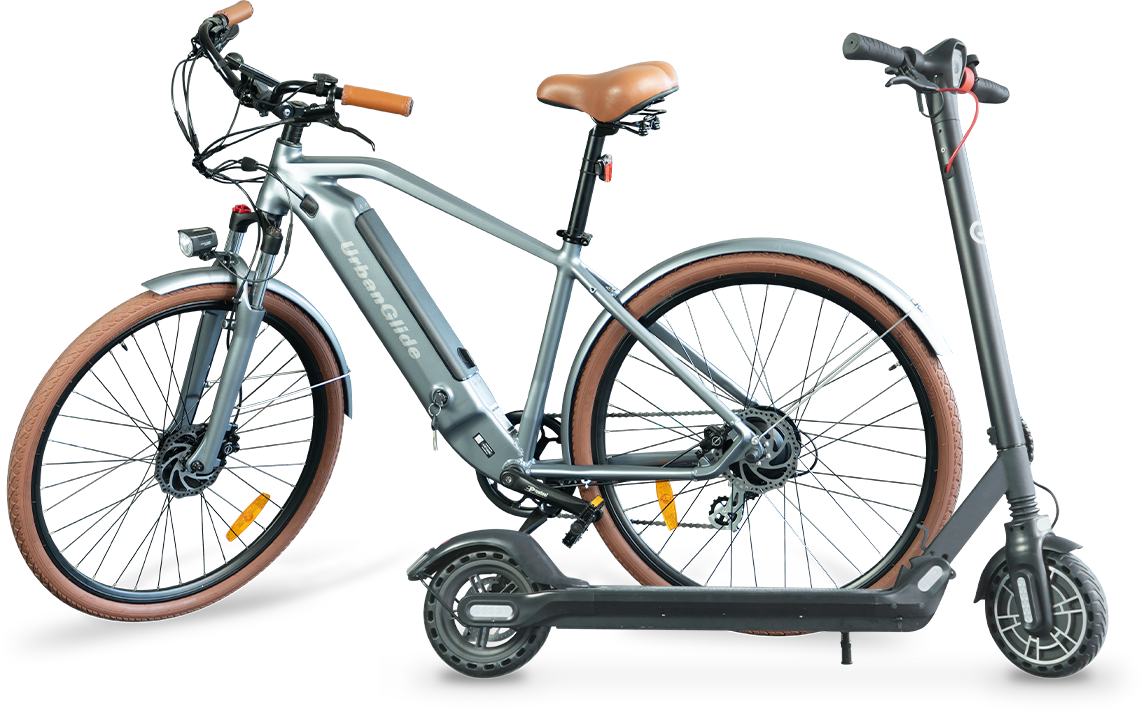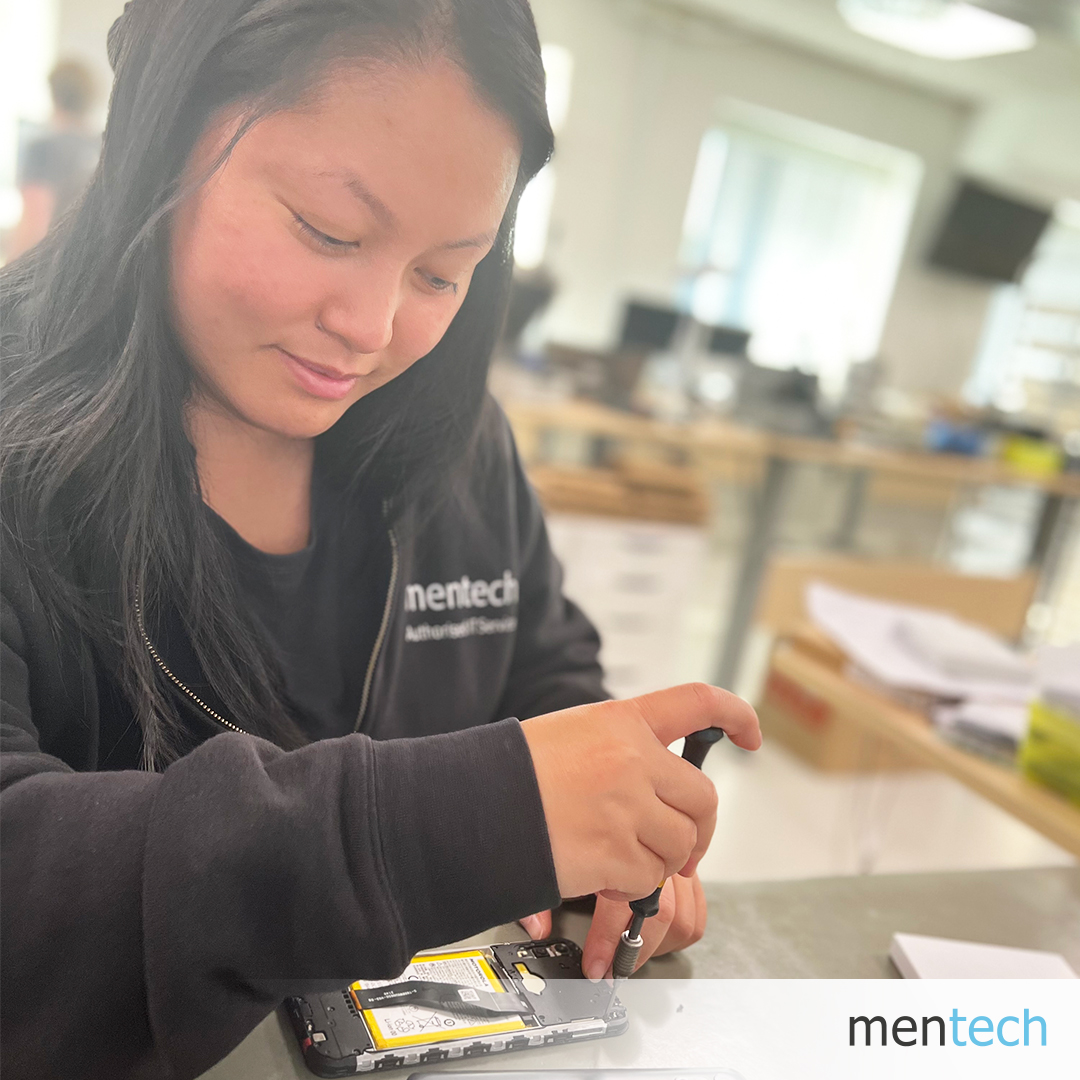 Authorized vs. original parts
Why is authorized service important?
Many repairers tell their customers that they use original parts, which does not necessarily mean an authorized repair. The provider usually does not cooperate with the manufacturers, and the repair is therefore unauthorized. This can have consequences for the customer, the product's functionality, and the product's warranty.
The customer has the right to choose after being correctly informed
By using an unauthorized provider, even if they use original parts, the customer loses their warranty and often ends up with a product that does not work optimally. This happens because the providers do not have access to the underlying systems. For example, on a smartphone, it is often face ID, fingerprint, and other functions that are defective after a repair. It is misleading for customers as they do not know the truth and consequences of using an unauthorized provider.
Price and quality always go together. At Mentech, we have priced our services as minimally as possible for an authorized electronic service. We do not compromise on quality and customer service. Therefore, we are also 100% honest about whether a repair is worthwhile, or if another solution would be a better option. Based on this, we started our sustainable electronics shop, Mentech ECO Store. Our customers' peace of mind throughout the process and with the end result means everything to us.
Find your nearest
Mentech store