Mentech is an authorized Apple service center, using only genuine parts.
We also provide warranty repairs, ensuring your Apple warranty remains intact.
If the product is under warranty, the repair is free of charge.
We repair all iPhone models.
Mentech offers a 2-year warranty on all repairs.
If desired, we can also apply a screen protector during the repair or screen replacement.
Express iPhone repair
At Mentech, we have been offering iPhone repairs since 2009, and today we repair over 100,000 devices annually. With our extensive experience and Apple authorization, we can assist with the precise repair or service your phone needs. 
If your Apple product requires technical assistance, you can easily schedule an appointment with us. This way, you can get to our store faster when you need to drop off your device. We have stores in Aalborg, Aarhus, Vejle, Odense, Glostrup, and Frederiksberg. Visit your nearest Mentech workshop, where our staff is ready to assist you.
Authorized iPhone Repairs
At Mentech, we can repair and service all iPhone models as we are Apple partners. This means our skilled ACiT-certified technicians perform only authorized repairs using original spare parts, all approved and certified by Apple. Your iPhone will be returned to you functioning just as it should, as if it came directly from the manufacturer.
Which repair should I choose?
Whether your iPhone needs a new screen, rear glass replacement, or any other form of repair, Mentech is here to provide you with the best service. Despite technological advancements and iPhones being more durable than ever, wear and tear or accidents can still cause issues. Regular use, weather conditions, or unfortunate incidents can all lead to problems with your iPhone. At Mentech, we're prepared to help you with professional repairs and service, regardless of your device's needs. Our expertise ensures that your iPhone is in good hands, so you can get it back in top shape. 
Mentech is always equipped with the market's best tools to provide top-notch repairs and service. We strive to keep the most essential spare parts in stock to service your product as quickly as possible.
Which iPhone models do we repair?
At Mentech, we offer service for all iPhone models. We also repair MacBooks, iPads, Apple watches and all other Apple products.  
Do you have an iPhone that's 1-2 years old and still within warranty? At Mentech, you'll retain the warranty, which would otherwise be voided by an unauthorized repair technician. This holds true even if the unauthorized technician uses genuine parts. If the repair is covered by the warranty, it's also free of charge. Quality and service are high priorities at Mentech. That's why we're authorized and can provide you with the best possible repair experience, both before, during, and after.
Service: Device Submission
At Mentech, you have several options for submitting your iPhone:
1. Send in your iPhone via mail with a completed case  document
2. Visit one of our physical stores. Find your closest store here.
3. Let Mentech pick up your devices at your location.
Screen Replacement
If our inventory allows, a repair can often be offered while you wait in the store or nearby. An iPhone screen repair typically takes 1-2 hours, depending on the availability of our inventory.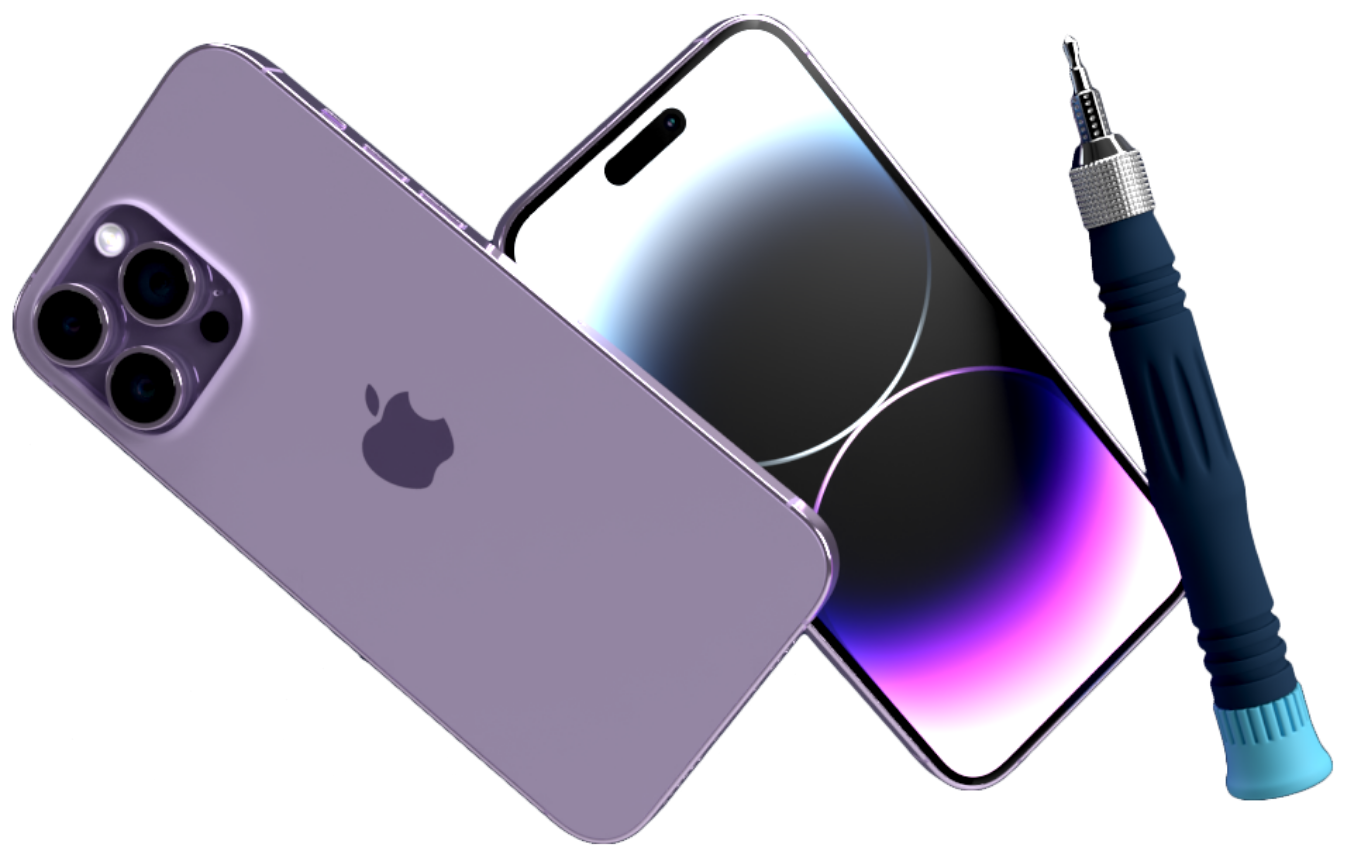 Mentech is an Apple Authorized Service Provider, and we can perform repairs on your iPhone both within and outside of warranty.
Our technicians are trained by Apple, so you can safely leave your Apple devices with us. We only use original Apple spare parts to perform Apple-certified repairs.
Before you submit your product for service, it is important that you deactivate 'Find My iPhone', otherwise, it will not be possible for us to service your product.
Create your case from home
Skip the queue!
Did you know that you can enter your case before you arrive and skip the queue? It saves you time, and you can simply submit your device at the counter or send it by mail. Follow the link below, and within a few minutes, you will be one step closer to a functional product.