Mentech can take a backup of your system and your data. It's always a good idea to take a backup of your computer. Most people only realize this when the damage is done and the computer has crashed. Therefore, you should always be aware of having a backup of your files, especially if your computer starts behaving strangely. It may be the beginning of a breakdown in the computer.
You can have a backup taken of your entire PC or parts of it, such as documents, pictures, emails, music, movies, address books, web addresses, etc.
A regular backup costs from 399 DKK, including VAT.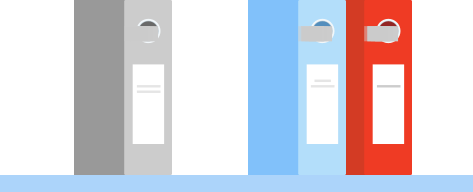 No time to wait? Use our express service. Express service means that your troubleshooting is given top priority and moved to the front of the queue. We will identify the issue within just 2 hours, and if the problem can be solved immediately, we can do so while you wait in or near the store.
Express computer repair costs 199 DKK. (If your computer needs troubleshooting first, the cost is an additional 99 DKK on top of the express fee.)
Troubleshooting within 2 hours

Jump to the front of the queue

Only 199 DKK.
Note: To perform an express troubleshooting while you wait, you must submit your device no later than 3:00 PM.
Our customers are always welcome to visit one of our Mentech service locations. We always offer coffee from our machines while you wait.
Call us at 0013616663641 - or send us an SMS at 0013616663641. No matter how you contact us, we are ready to help you.